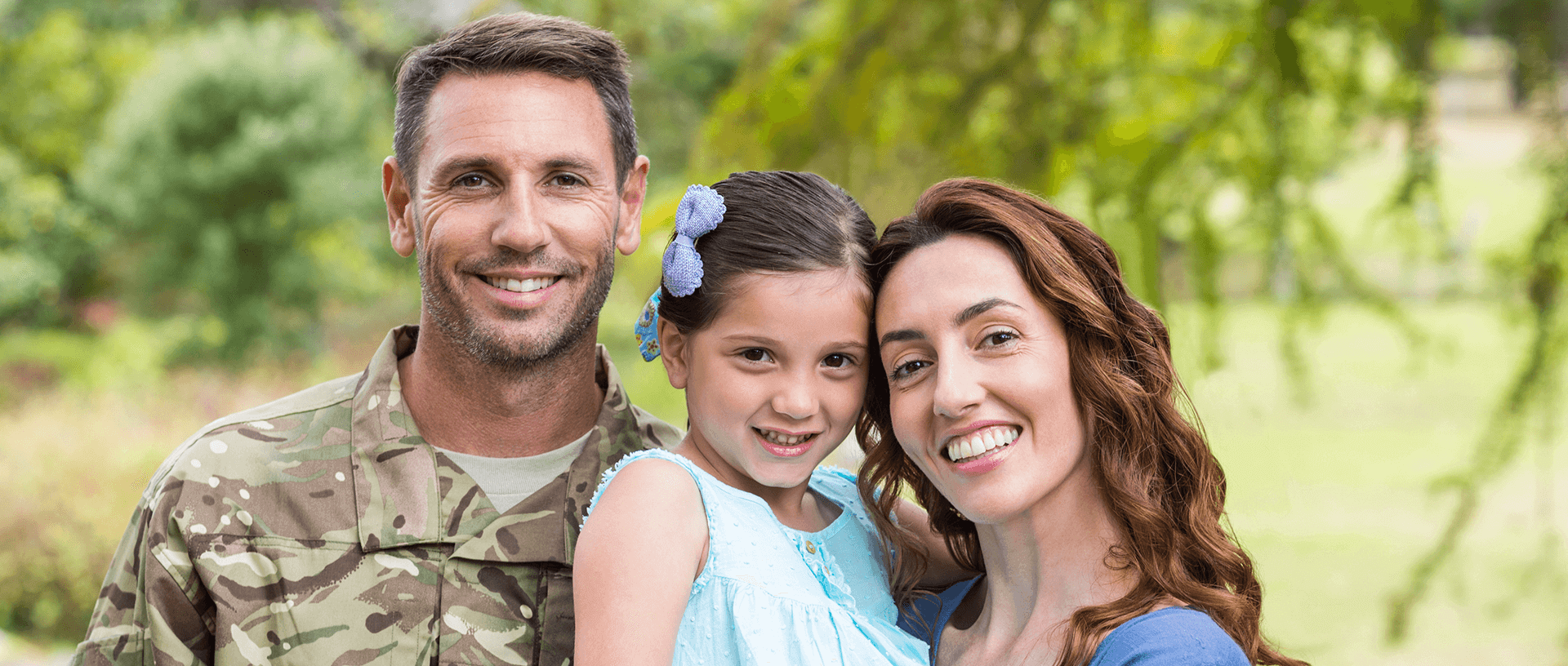 Parole in place (PIP) is a discretionary remedy that allows certain family members of military personnel and veterans to adjust their status inside the United States, and thereby avoid consular processing. This is particularly advantageous since it avoids the stress and expense of living the country to obtain certain waivers.   It should be noted that family members eligible for PIP must be inside the United States. This process is of great benefit for immediate family members of Armed Forces veterans.
Parole in place for military family members became available for the first time in about 2007, but the remedy was not widely publicized until the summer of 2010, when the New York Times reported that the U.S. Department of Homeland Security (DHS) had quietly put into place some new administrative remedies for immigration difficulties of the immediate family members-including spouses, children, and parents of U.S. military personnel. The policy was formalized in a USCIS Memorandum on 2013. The Memorandum states that it would be an appropriate exercise of discretion to grant "parole in place" to the spouses, children, and parents of active duty military personnel, Selected Reserve members, and veterans, when the family members are already physically present in the United States without inspection or admission. The policy is intended to ease the stress and anxiety placed upon military service members and veterans that is caused by the lack of immigration status of their close family members in the U.S.
PIP allows U.S. Citizenship and Immigration Services (USCIS) to assist the immediate family members of U.S. military personnel and veterans to become eligible to adjust status in the United States and thus to become permanent residents of the United States. Under Immigration and Nationality Act a person cannot adjust status unless he or she has been "admitted or paroled" into the United States.
PIP is granted, "to preserve family unity and address Department of Defense concerns regarding soldier safety and readiness for duty." PIP also is a remedy that appeals to Americans' view that the government should provide special support to military families and veterans; when the availability of PIP was made public it received unanimous support from both parties in Congress.
It should be stressed that PIP is available only to persons who are present in the United States; it should not be confused with the humanitarian parole that is available to persons who are outside the United States. Humanitarian parole requests for persons who are outside the United States should be filed with the USCIS Humanitarian Parole Office.
As a final note individuals seeking PIP need to be aware that PIP is discretionary. Any negative factors that a beneficiary may have for this form of relief will be considered in denying such request. However, for those family members of individuals that are serving or have served in the arm forces is a great benefit that can cut time, stress and cost.